Premier Disinfecting Company
Need Professional Sanitizing Solutions? Contact Us!
Texas Sanitizer Pros LLC is a family-oriented disinfecting company working with trained professionals in West, Texas and surrounding areas. We provide cleaning and sanitizing solutions that focus on properties and businesses with sensitive populations like schools and hospitals. We also use hospital-grade disinfecting products to help you ensure the safety and health of your employees and customers. We are compliant with the Occupational Safety and Health Administration (OSHA), Centers for Disease Control and Prevention (CDC), and Environmental Protection Agency (EPA), so you can be sure of the quality of our services.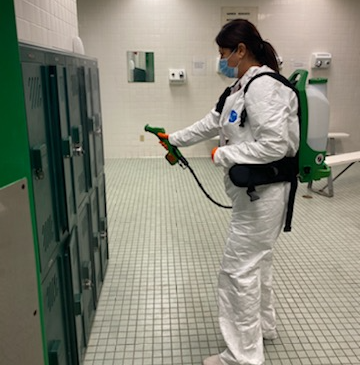 Make Us Your Preferred Disinfecting Company
Interested in the disinfecting solutions we offer at Texas Sanitizer Pros LLC? Please contact us today via phone or email for more information. We have friendly representatives who will gladly assist you. We also provide senior and multi-business discounts, and we are certified and insured for your peace of mind.
Customer Testimonials About Our Disinfecting Services
Thank you for your interest in Texas Sanitizer Pros LLC! We are still in the process of compiling customer testimonials about our services. Please check back again soon for updates and new content. In the meantime, you may browse the rest of the website to learn more about our services or get in touch with us for inquiries.